---
Sexually transmitted diseases are common than you think. The people carrying this illness are increasing day by day. These diseases spread from one sex partner to other. More and more people are becoming victim to it because people feel embarrassed to get tested for STD. They are also afraid of their social status after being detected positive. STD Test Express is one the STD testing service that offers trouble free and private STD checking. In this STD Test Express review, you will learn more about them.
STD Test Express Review At A Glance
Who is STD Test Express?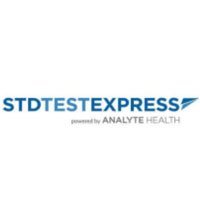 STDtestexpress.com is the national largest online clinic. This testing service offers affordable, fast and completely private STD testing. Not only that, but they support their customers even after their test results. They have team of Care Advisors which is ready 24/7 to help you. If the test results turned out positive, they will connect you to their doctor or refer you to the local physician. All the communication is done by the name Analyte Physicians Group, S.C. ("APG"); no name of STD will be mentioned on any document.
Visit site: www.stdtestexpress.com
What Are They Specialized in?
STD Test Express offers complete STD testing with privacy. The company has a private digital questionnaire that tells you which test to select from. After selecting the test, you just have to walk in and give your blood or urine sample. No appointment is required. If your results turn out positive, they also offer services of the licensed Care Advisors. They tell you what to do if state regulation allows, or they connect you to the company's network of doctor or refer you to the local specialist.
How to Order STD Testing at STDTestExpress.com?
Their official website is STDtestexpress.com. On the top right corner of the home page, you will find the option: Get Started Now. Click on that option. On the next page, you will find a link to the medical short questionnaire which is designed to select the appropriate test for you. After getting your recommendation, select your payment method and pay for your selected STD check test. After that, proceed to checkout privately and securely to get your order done.
Why Should We Trust STD Test Express?
STD Test Express has tested over 20,000 people for common STDs and the number has been inclining continuously. Many people have used their services and suggested others to do so. All the HIPAA regulations are followed to maintain the medical records, so when you come to them, don't get worried about your privacy at all. Over 16,000 people have been connected to the company's doctors or referred to the local physician by their Care Advisors.
Check this video to know why you should get tested STD at STDTestExpress.com:
Visit site: www.stdtestexpress.com
A Few STD Test Express Reviews from Real Customers:
Based on 23691 reviews made from their patient reviews at https://www.stdtestexpress.com/reviews/, the rating stands at 9.2/10. Here are some of other original STD Test Express customer reviews from review sites:
A male customer from Maryland says:
"The service was exceptional and professional. I felt comfortable explaining my symptoms. What tests were recommended and results were available within two days and what follow up was needed. And they Tec come Dee Dr's in my area. I'm glad this service was available to me."
Lori B. – Trustpilot.com says:
"The professionalism, simplicity, speed and accuracy of results are outstanding!"
Andrew-Drew – Reviewchatter.com says:
"The testing here is private and discreet. It's easy to use my health insurance which helped to lower the cost."
Quick STDTestExpress.com Review:
Website Layout:
The official website of STD Test Express is STDtestexpress.com; it is made highly user friendly. The layout is designed in such a way that everything is present with a single click. On the top right corner of the web pages, you will find their phone number and sign in option. The top tab has the options of 'Home', 'How It Works', 'Our STD Tests', 'Find A Lab', 'STD and Symptoms', and 'Get Started Now'.
 Shopping Processing
Fill the online questionnaire to know which test is best for you. After that, fill the form with your information and proceed to check out. All the major credit cards are accepted including Visa, MasterCard, American Express and Discover. All the transactions take place with the name "APG Services". Gift Card is also accepted. Health Savings (HSA) and Flexible Spending Accounts (FSA) are also accepted.
Orders & Shipping
Print out the form that has your information with the payment details. Take the form to your nearby STD Test Express lab.  Just walk in, give your sample of blood or urine and walk away. No waiting is needed. Wait for the email to get your results.
Customer Service & Online Support
STD Test Express has a professional team of Care Advisors that are trained to help you. If you need any help regarding the test, you can call at (855) 368-1338 from Mon to Fri 6am-9pm, Sat 7am-9pm and Sun 9am-9pm CST, 7 days a week except for these days: New Year's Day, Easter, Independence Day, Thanksgiving Day and Christmas Day. You can also mail them your queries at Analyte Health, 328 South Jefferson Street, Suite 770, Chicago, IL 60661.
FAQs of STDTestExpress.com
Do I need a doctor's order for STD tests?
Yes, you need a doctor's order for STD tests and STD Test Express manages that for you. As it has a team of Analyte Physicians Group, you can have the testing order in no time. Just print out the order and walk to the nearby lab to get tested. STD Test Express has over 4000 labs countrywide.
Where can I go to get tested?
STD Test Express works with multiple state-of-the-art lab testing groups throughout the country to provide simple, easy, fast and affordable testing experience to the patients.
Is a physical exam required for STD tests?
No. The only requirement to get tested is a blood and/or urine sample. No painful swabbing is done.
When will I get my results?
In a three or less business days, the STD test results are available. HIV Early Detection test gives result up to five days. When the tests results are ready, an email is sent to you from "APG Services"; it has all the directions that are needed to sign in to your secure account.
If any STD test appears positive, you will be contacted by a doctor or a member of the team within 24 hours. If the state regulations allow, doctor may prescribe the medication according to the diseases as well; it can then be picked up from local pharmacy. It all comes within the fee you pay for testing; you don't need to give any extra charges.
What do test results look like?
Test results are designed in such a way that anyone can read. You can call at (855) 368-1338 between Mon to Fri 6a – 9p | Sat 7a – 9p | Sun 9a – 9p CST to talk to the Care Advisor if you have any query. The agent will answer your general questions and will connect you to the doctor.
STD Test Express Sample Test Result:
How quickly can I speak with a doctor or a member of the clinical team?
If your test results turn out positive, you can contact the doctor or member of a clinical team within 24 hours.  You can take the appointment by calling a Care Advisor at Mon to Fri 6a – 9p | Sat 7a – 9p | Sun 9a – 9p CST.
What is your cancellation policy?
As long as you haven't gone to the lab, you can claim a full refund within 21 days. You can call at Mon to Fri 6a – 9p | Sat 7a – 9p | Sun 9a – 9p CST to cancel the order.
What is "APG Services"?
"APG Services" stands for Analyte Physicians Group; it is the team of medical experts that run all the aspects of STD Test Express. This name can be seen on all the emails that are sent to you and on credit card statement.  This is to make your privacy protected.
What if my results come back positive?
If this happens, the whole clinical team is ready to help you. Any team member will tell you about your results on the phone. They will give you guidance if any treatment is required or refer you to the doctor.
Is STD Test Express cheaper than a visit to my doctor?
Yes, it is. For insurance, you may pay $65.00, depending on the plan you have. If you make your payments in cash, you still have to pay less. If you visit a doctor, you have to pay around $150; it's all before you go for test said by the doctor. Urgent lab tests costs around $300 to $400.
STD Test Express Review – Conclusion
Sexually transmitted diseases are more prevalent in the society than you think. Many people carry these diseases but are embarrassed to tell about them even if they know they are the carriers. STD spread from person to person, that's why they are not only harmful for their host but for the society as well. You are also in trouble if you don't know you have the disease.
STD Test Express is a testing service that tests your STD very secretly. The name appears on your insurance policy and credit card statement is APG Services so nobody even knows that you went for STD testing. Feel free to use our STD Test discount code at the checkout. You will get the discount of $10 right away.
Latest STD Test Express Coupon Code:
STD Test Express Promo Code:
Save 15% OFF on at-home STD Tests with special promo code at Stdtestexpress.com!
(STD Test Express Review)
Save
Category: STD Test Reviews